Event: Ayrshire Women's Cycle Festival 2023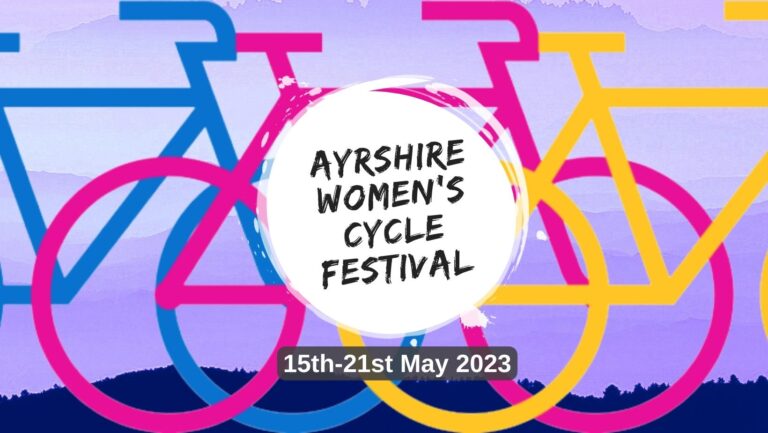 Loudoun Road Club is proud to announce that we will be hosting a 10 mile event as part of the 'Ayrshire Women's Cycle Festival' for 2023.
The ride will be a 10 mile ride around the local roads surrounding Mauchline. The ride is graded as 'Easy', indicating that it is suitable for beginners and above. Participation is free however those wishing to take part are encouraged to book their place by emailling [email protected].
The ride is described as – 'A gentle evening cycle, suitable for beginners. A nice descent from Mauchline towards the rural roads around Ochiltree. While we can't avoid hills, there will be a welcome break at Mortons Farm for refreshments before continuing back to Mauchline'.
The ride will depart on Thursday 18th May from Loudoun Street car park, Mauchline, at 1830 and is expected to end around 2030.
The Ayrshire Women's Cycle Festival 2023 is 'a week of free, fun and social cycling activities for women'. The festival is run in partnership with 'Active Travel Hub Kilmarnock' and the 'Trinity Active Travel Hub Irvine'. The festival aims to inspire and support women to cycle regardless or ability or experience.