Coffee morning & litter pick 23rd April 2022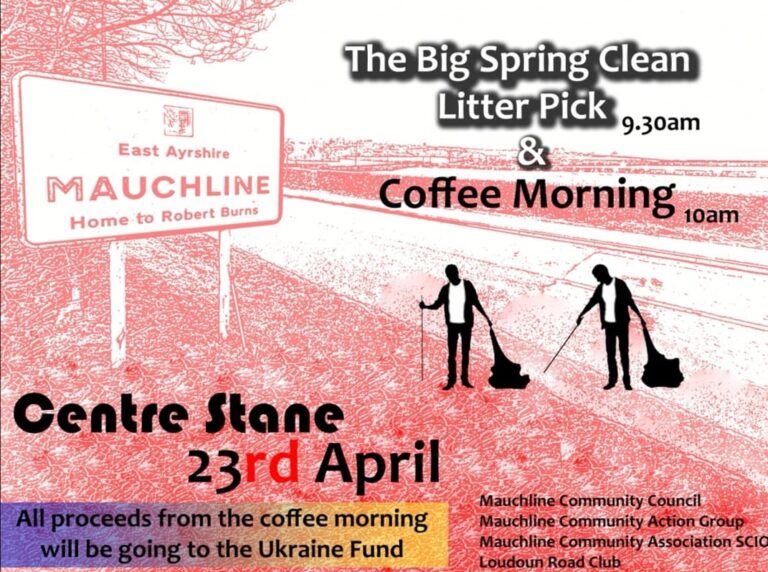 Saturday 23rd April in the Centre Stane, Mauchline.
We have teamed up with the Community groups in Mauchline as its the day of the big spring clean in the village.
If you would like to take part in the litter pick please come along at 0930 (Wear your LRC top if you can) or if you just want to pop in for a coffee we will open at 10am.
This is open to everyone. If you're a home baker, any donations would be very much appreciated.
We require 6 volunteers on the day to help serve teas and coffees between 10am and 1pm.